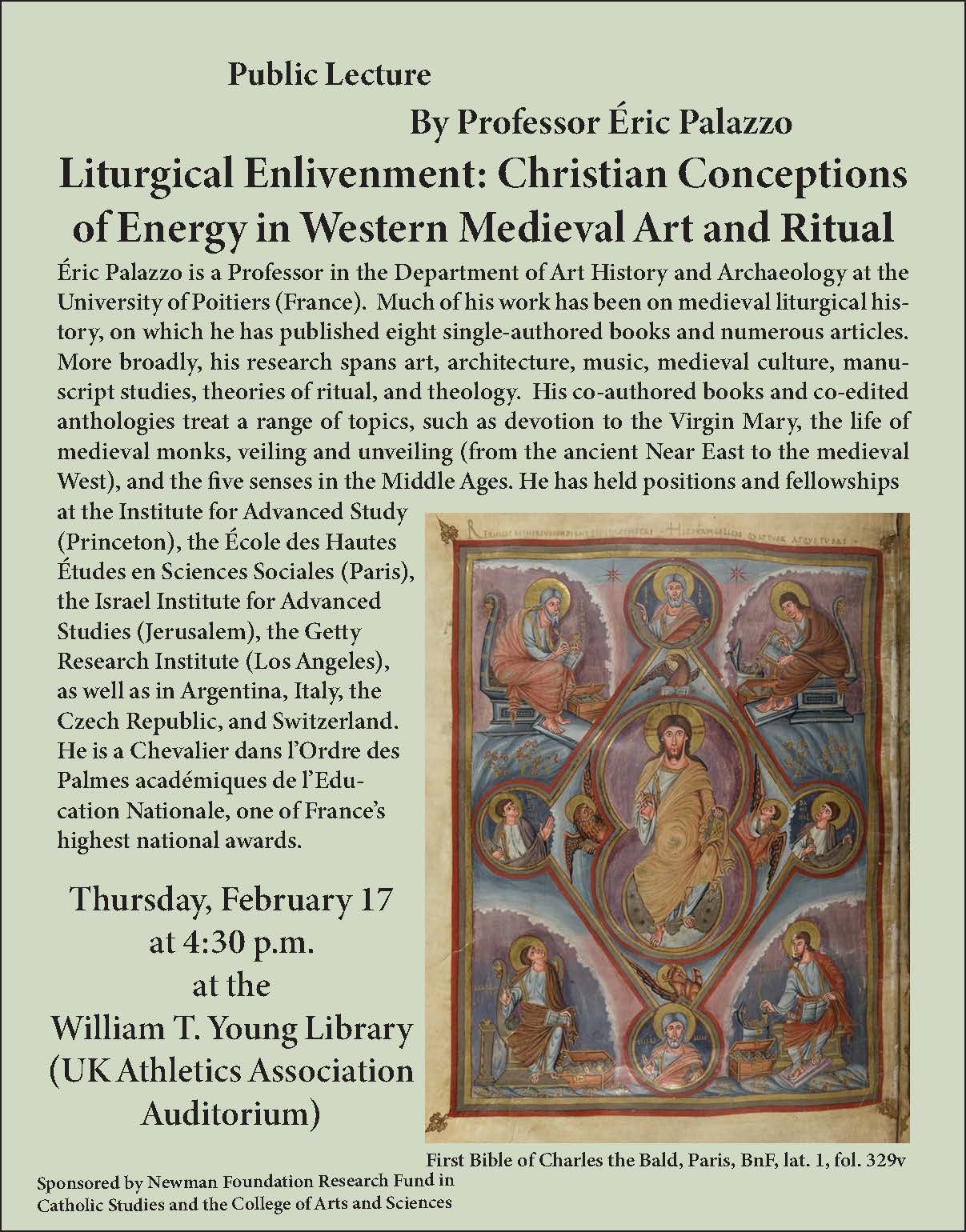 Location:
William T. Young Library Auditorium (UK Athletics Association Auditorium)
The Early Medieval Metaverse
afire2
Thu, 02/03/2022 - 05:48 pm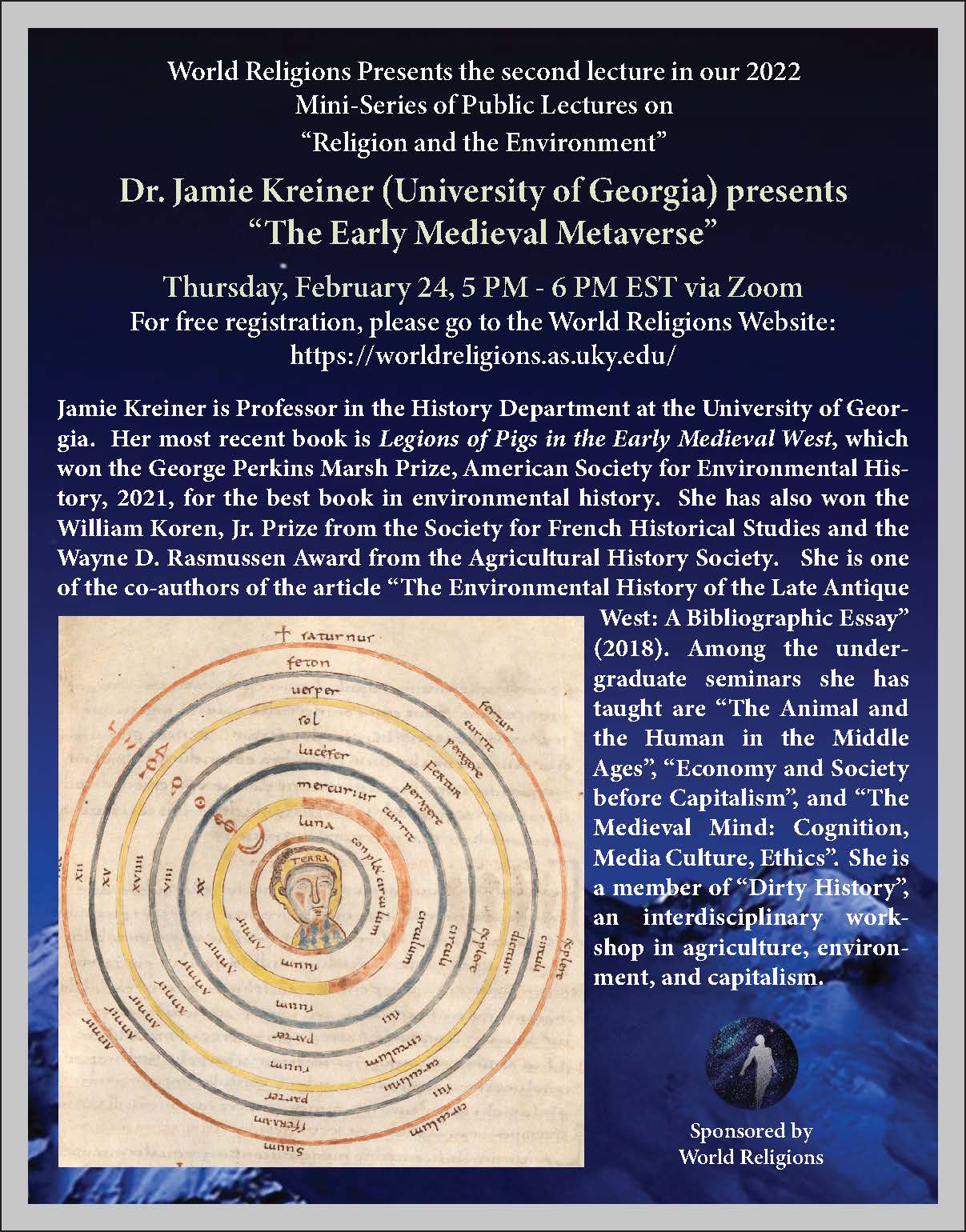 Jamie Kreiner is Professor in the History Department at the University of Georgia.  Her most recent book is Legions of Pigs in the Early Medieval West, which won the George Perkins Marsh Prize, American Society for Environmental History, 2021, for the best book in environmental history.  She has also won the William Koren, Jr. Prize from the Society for French Historical Studies and the Wayne D. Rasmussen Award from the Agricultural History Society.   She is one of the co-authors of the article "The Environmental History of the Late Antique West: A Bibliographic Essay" (2018).  Among the undergraduate seminars she has taught are "The Animal and the Human in the Middle Ages", "Economy and Society before Capitalism", and "The Medieval Mind: Cognition, Media Culture, Ethics".  She is a member of "Dirty History", an interdisciplinary workshop in agriculture, environment, and capitalism.
Location:
Zoom-- please register using this link: https://uky.zoom.us/webinar/register/WN_2k3JkyDlQ3u2RMXOK2zMiw
Subscribe to medieval