Family Farms or Big Agriculture? Rural Sociologist Examines Uses of Right-to-Farm Laws in Courts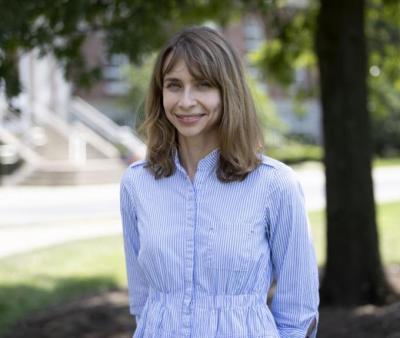 LEXINGTON, Ky. – Laws originally designed to protect family farm owners from frivolous lawsuits have, in some states, grown in scope to protect the practices of industrial agriculture – a phenomenon that's drawn the interest of UK researcher Loka Ashwood. 
"Originally these laws were a way to get agricultural exemptions to nuisance suits," said Ashwood, assistant professor of environmental sociology in UK's College of Arts & Sciences. "These nuisance suits are fundamentally about, OK, if somebody infringes upon my right to enjoy or use my property, technically I or my local government can file a nuisance suit. But right now, right to farm laws are about curbing the ability of real people and local government to sue particular types of operations." 
As a result of her research, Ashwood is creating a digital project to map the extent state laws protect individual farmers and rural residents versus corporate agriculture through right-to-farm acts. The website, part of the One Rural project, can be found here. Ashwood notes that most of these laws now cover large livestock operations and in some cases even mining.  
"States and agricultural operations have pushed the laws to change over the last 40 years," she said. "In Georgia, for example, their right to farm act now includes poultry processing and timber manufacturing, and in Utah, political subdivisions cannot enact ordinances or regulations relative to agricultural, mining or industrial protection areas. In effect, towns lose their capacity to protect their citizens democratically and people lose their common law rights to private property."  
In a recent presentation, she and her colleagues found that of 306 cases of lawsuits where right-to-farm laws were used, over 50% involved corporations and concentrated animal feeding operations. They're finishing coding the cases to determine the outcomes, and they're preparing their research for publication. Her research team encompasses three lawyers: Alle Franco, Lindsay Kuehn and Dani Diamond, alongside Crystal Boutwell (M.S., rural sociology) and Aimee Imaly, a Ph.D. student in sociology.  
For example, Ashwood cites a case in North Carolina where neighbors of a large pig farm brought suit against the owners over such practices as inappropriate disposal of waste and the failure to remove pig carcasses from nearby areas. 
"In North Carolina, nuisance lawsuits were filed against Murphy-Brown Farms, which were owned by Smithfield, which is owned by the Hong-Kong traded WH group," said Ashwood, who is the author of the book For-Profit Democracy: Why the Government is Losing the Trust of Rural America. "The filers (plaintiffs) were predominantly black landowners and residents. They sued these Murphy-Brown hog facilities for doing things like using irrigation to spray their manure all around their property, leaving dead hogs to decompose and turning the water pink with the chemical compounds they were using on their compost facilities. These facilities hold tens of thousands of hogs in North Carolina." 
These large hog operations, potentially protected by right-to-farm statutes, in some cases make living next to them impossible, she said.  
"Folks living out in the countryside sued Smithfield because they could no longer enjoy their property," she said. "You can't breathe in your own house; you can't go out and hang the laundry on the line; you can't have a barbecue." 
The plaintiffs in part prevailed in the North Carolina cases, but the state's legislature responded by making it harder to file such lawsuits in the future. What the website explores is what in practice these so-named right-to-farm laws do, often to the detriment of small-scale and community minded farming. All 50 states have some form of right-to-farm laws, which were enacted beginning in 1980.  
Ashwood notes that Kentucky's law, amended in 1996 and 2010, specifically protects corporations; it also protects sustainable farming practices. But agriculture in Kentucky generally does not involve the same kinds of operations that prompted lawsuits in North Carolina and Missouri, which have much larger hog production. 
"Kentucky does not have the most egregious examples of this kind of practice," she said.  
As for the website, Ashwood and her cohorts drew support from the U.S.  Department of Agriculture's National Institute for Food and Agriculture. Partnering organizations include the Farmers Legal Action Group, the National Farmers Union and the Socially Responsible Agriculture Project. She and Aimee Imlay will  give a talk on the subject on Earth Day, April 22, for the University of Nebraska Law School. The talk is open to the public; people can register here: https://law.unl.edu/rural-law-policy/.  
What Ashwood finds fascinating about these lawsuits and situations is how right-to-farm laws, passed with the legislative intent to protect and persevere farmers and farmland, end up being used to protect practices that may prove detrimental to farms surrounding large industrial operations. 
"You know, it's amazing that you can rhetorically make something sound really bad that's really good and something that's really good sound really bad," she said. "The right-to-farm laws sound really good, but then they can be used for something really bad. 
"We are seeing pronounced trends in the South and the Midwest where Right-to-Farm laws take away the power of local governance and force the transfer of property rights away from smaller owners and into the hands of the few benefiting from large-scale corporate agriculture," Ashwood said.  
This material is based upon work that is supported by the National Institute of Food and Agriculture, U.S. Department of Agriculture, under award number 2018-68006-28104. USDA is an equal opportunity employer and service provider. Any opinions, findings, conclusions, or recommendations expressed in this publication are those of the author(s) and do not necessarily reflect the view of the U.S. Department of Agriculture.