Faculty Receive Funding to Develop Responses to Opioid Injection Epidemic
By Jenny Wells
Two faculty members from the University of Kentucky have received three of four funded awards from the National Institutes of Health (NIH) to develop responses to the opioid injection epidemic that can be implemented by public health systems in rural communities.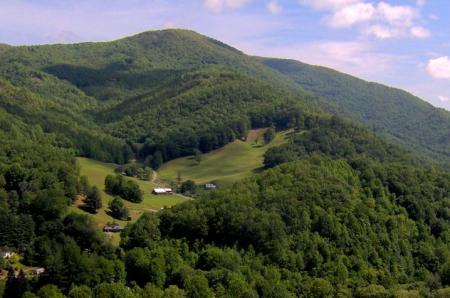 Carrie Oser, an associate professor of sociology in the UK College of Arts & Sciences, was awarded a one-year, $150,000 grant for her project "Improving Outcomes after Prison for Appalachian PWIO (People who Inject Opioids): The Role of XR-NTX & Networks." This research aims to understand the factors and barriers related to an effective continuum of care for people who inject opioids, with a specific focus on social networks, as they leave prison and return to their normal lives. The ultimate goal of this research is to reduce barriers to medication assisted treatment during and after transition. Kate Eddens (Public Health), Hannah Knudsen (College of Medicine), and Michele Staton-Tindall (Social Work) are co-investigators.
Jennifer Havens, an associate professor  in the UK College of Medicine's Department of Behavioral Science, received a one-year, $150,000 grant for her project, "Epidemiology of HCV  (Hepatitis C Virus) Treatment Knowledge and Utilization among Opioid Injectors in Rural Appalachia." This project will examine knowledge of new HCV pharmacotherapies and willingness to engage in HCV treatment among rural HCV-positive people who inject drugs. In addition, investigators will evaluate the capacity of the current health care system to provide HCV treatment to this population in Appalachian Kentucky.
Havens, along with Scott Novak, an investigator at the Research Triangle Institute (RTI), also received $150,000 funding for their project, "The Epidemiology of Public Health Policies and Opioid Injection Drug Use in Appalachia." In partnership with RTI, this project will examine how state-level health policies for preventive and treatment services for injection opioid use intersect with individual-level need for services and utilization.
Rising overdose deaths and substance use disorder treatment rates in many rural communities indicate sharp increases in opioid use, resulting in high rates of opioid use disorder, injection drug use, and unmet needs for treatment services in these locales. These dramatic increases have led to high rates of opioid overdoses, as well as large increases in acute HCV infections and the potential for localized HIV and continued HCV transmission. Rural communities face special challenges in implementing services to prevent and control substance use and these related conditions. Low population densities and limited public transportation mean that access to public health services and treatment are limited. State-level public health surveillance systems often have difficulty detecting infectious disease outbreaks in rural areas and may lack field staff experienced with health care networks in these regions.
More information available at https://www.drugabuse.gov/news-events/news-releases/2016/10/multi-agency-funding-announcement-to-assist-opioid-crisis-in-rural-us-regions
UK is the University for Kentucky. At UK, we are educating more students, treating more patients with complex illnesses and conducting more research and service than at any time in our 150-year history. To read more about the UK story and how you can support continued investment in your university and the Commonwealth, go to: uky.edu/uk4ky. #uk4ky #seeblue