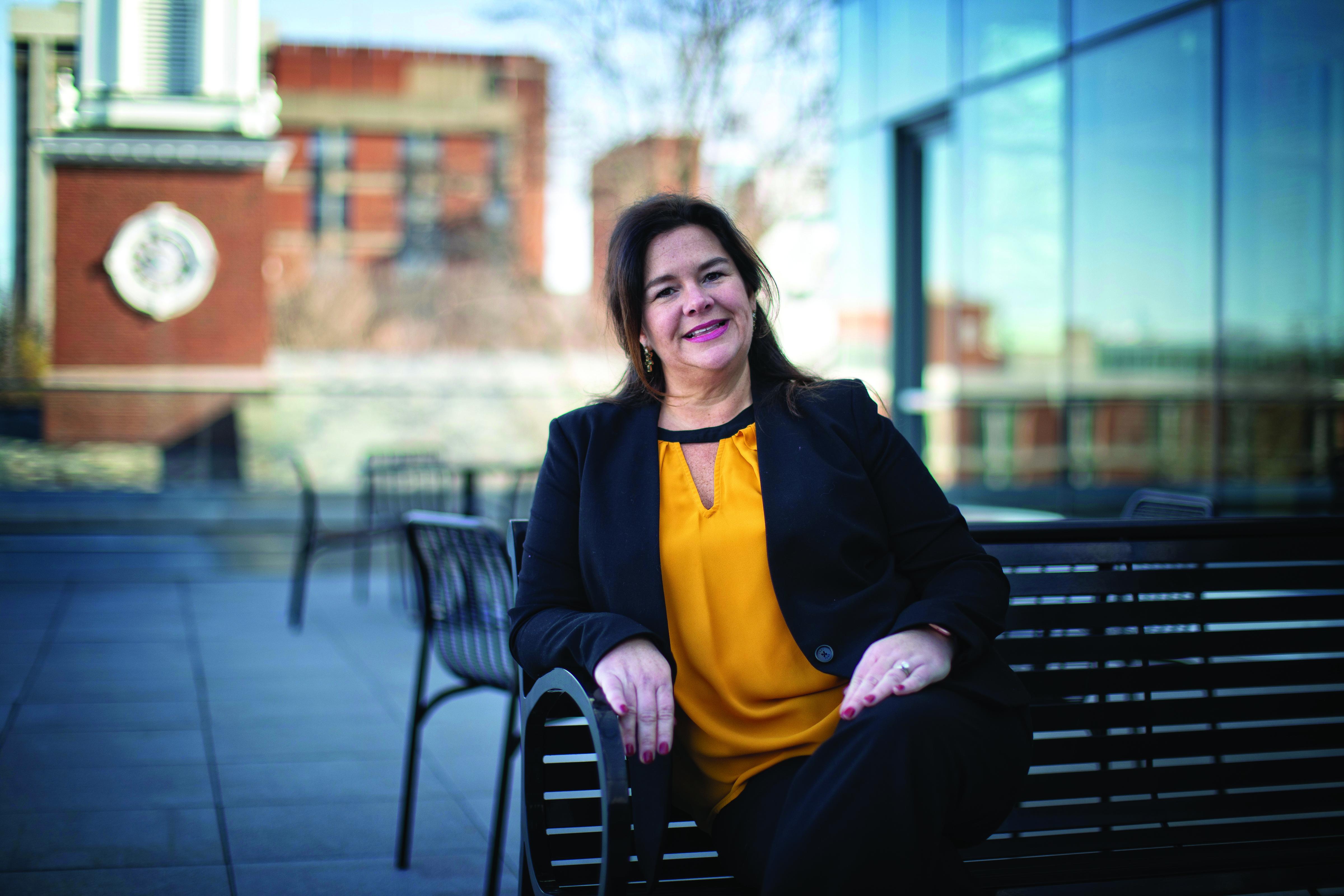 LEXINGTON, Ky. (April 6, 2022) — The University of Kentucky Women's Forum held a virtual awards ceremony Wednesday, March 30, to honor four awardees who reflect the accomplishments and legacy of Sarah Bennett Holmes. The 2022 Sarah Bennett Holmes award winners are: Carrie Oser (faculty), Mehrana Mohtasebi (graduate student), Clarissa Cheatwood (staff) and the UK Neurology Department's Wellness and Resiliency Committee (team).
These awards recognize individuals and teams who promote the growth and well-being of women at the university and across Kentucky. Faculty, staff and graduate student recipients receive a monetary award and a plaque. The team and its members receive a framed certificate for their achievement. All winners are named on plaques in the Main Building. 
2022 Faculty Award Winner: Carrier Oser
Carrie Oser is the DiSilvestro Endowed Professor in the UK Department of Sociology, associate director of the Center for Health Equity Transformation and a faculty affiliate of the Center on Drug and Alcohol Research at UK. Oser is passionate about conducting high-impact research to improve the lives of individuals with substance use disorders, especially underrepresented populations and women. She has been funded as a principal investigator for over a decade by the National Institutes of Health, has published more than 100 peer reviewed articles and mentored more than 50 graduate students and junior faculty.
For a list of past winners, visit https://www.uky.edu/womensforum/sarah-bennett-holmes-award.
Sarah Bennett Holmes, a distinguished former dean of women at UK, tirelessly championed the rights of women throughout her career. Widowed at a young age, Holmes raised four children while completing her own education. She then began a successful career at the university where she inspired young women to persevere in the face of hardship and pursue their career goals. Among her accomplishments, Holmes developed work programs for women during the Depression.
In her honor, the UK Women's Forum created the Sarah Bennett Holmes Award and since 1994 has been honoring women at UK who demonstrate the same principles as Holmes through their work and service.
The UK Women's Forum is an organization for all employees of the university faculty and staff. Its mission is to exert a leadership role in empowering, validating, informing, including and celebrating all women employed at UK by addressing challenges, communicating issues and recognizing successes within the context of the workplace.
For more information about the UK Women's Forum, visit https://www.uky.edu/womensforum/ or contact UKWF@uky.edu.