By Sarah Geegan
Two University of Kentucky faculty members will travel to India from Jan. 29-Feb. 3 as part of a delegation formed by the Institute of International Education (IIE), to foster ties in higher education between India and the U.S.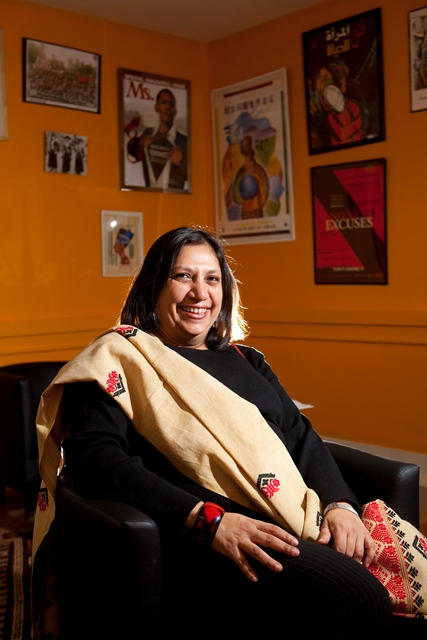 Asia Center Director Keiko Tanaka, and Srimati Basu, associate professor of Gender and Women's studies, and will join high level administrators from 10 other U.S. colleges and universities on a study tour to Hyderabad, Mumbai and Delhi. They will meet with their counterparts at diverse Indian institutions to learn more about the nation's higher education system.
Basu and Tanaka will join administrators from Fort Hays State University; George Mason University; Northern Illinois University; Queens College, CUNY; Rollins College; Rutgers, The State University of New Jersey; Suffolk University, Thomas College, the University of Montana and the University of Oregon. These institutions were chosen from a competitive candidate pool and represent the breadth of U.S. institutions devoted to strengthening ties with India.
Susan Carvalho, associate provost for international programs, said that IIE's focus on India is consistent with UK's international objectives.
"UK is developing its strategic partnerships on the basis of three interconnected global trends," Carvalho said. "These include building on areas where UK currently has research-based strengths and expertise; focusing on regions or research areas where external funding is likely to support our work; and following 'student market' trends in terms of regions that UK students need to explore most or regions from which we can attract international students. On all three fronts, India is near the top of the list."
Basu, a native of Kolkata, India, said that the program will contribute to the Asia Center's strategic plan as well.
"India is seen as this place with a newly emerging economic profile, which can interest students in terms of the study of language and culture, but also of newly innovative systems of technology, medicine, and other areas of study," said Basu. "Over the last few years the Asia Center has done a lot of work around East Asian studies, and we want to expand our efforts to include South Asia in order to be more comprehensive."
The tour is part of IIE's International Academic Partnership Program. This year-long training initiative guides the participating universities in developing partnerships with higher-education institutions in India and aligning these partnerships with other campuswide internationalization strategies.
"They want to provide us with an overview of college and university level education in India," said Basu. "I think the program has really planned to have us experience top notch institutions in terms of the education that they can provide, including liberal arts colleges, large universities and private schools of business — a whole range of schools, as well as a large high school."
These institutions include: St. Xavier's College; S.N.D.T. Women's University; H.R. College of Commerce & Economics; the University of Hyderabad; the Indian School of Business; Lady Shri Ram College for Women; Indira Gandhi National Open University; Jawaharlal Nehru University; and IIT Delhi.
The first step of the training program involved creating a universitywide task force to conduct an analysis of UK's current ties with India.
"The training activities that IIE suggests involve a guided process of self-assessment and inventory," Carvalho said. "Under the direction of the IIE, the task force has gathered information from each college about its history with India partnerships, and is using that platform to plan the delegation's activities in India and the next phase of recommendations to UK about its India agenda."
To help UK develop these goals into an integrated strategic plan concerning India, IIE paired UK with a mentor-- someone with extensive experience in higher education programs both in the U.S. and India.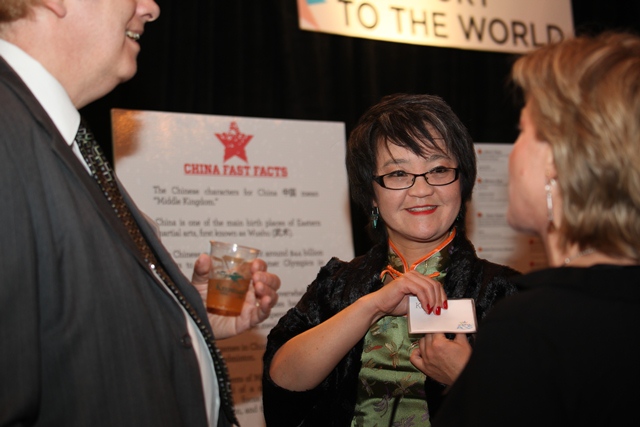 "Our mentor is Duleep Deosthale, who, conveniently, has been employed by one of our recent India partners, Manipal University," Carvalho said. "He is from a complex, multi-college institution, which positions him well to mentor a decentralized institution such as UK."
Though UK already has several partnerships with Indian institutions, based mostly in the colleges of Medicine and Agriculture, Carvalho said the challenge involves moving these partnerships beyond the level of individual faculty projects or the exchange of small numbers of students.
"Instead, we must help these partnerships develop into broad-based, sustainable and fundable alliances," Carvalho said. "The challenge is how to nurture them from the 'project' level to the 'program' level, and how to reduce the transaction costs of multiple partnerships by focusing on a few partners that we grow to know very well. By having these 'fewer but deeper' partnerships, we can get more done, quickly and more efficiently, because we will know each other's organizational structures, be confident about quality control, and develop new research or joint educational programs hand in hand with each other."