by Sarah Geegan & Lauren Kamas
The University of Kentucky Confucius Institute will celebrate its second anniversary Friday, Nov. 9 with various events.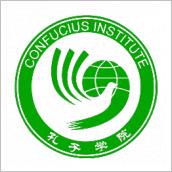 A free public concert, the "East Meets West: Featuring Guzheng and Western Instruments" performance will be held at 7 p.m. at the Singletary Center for the Arts and will be followed by a reception.  This concert will feature musical artists Chi-Sun Chan, a veteran tuba player, and Shin-Yi Yang, a professional Gu Qin and Guzheng player.
Events such as this, which UKCI strives to present throughout the year, provide a unique lens into traditional Chinese culture. Confucius Institute Director Haujing Maske said she was very proud of the events and programming that the institute has organized in its first two years.  
"Since its founding in 2010, the young UK Confucius Institute has achieved more than we had expected," Maske said. "We are very excited to celebrate this milestone and invite the community to what will be a delightful musical performance."
The mission of the Confucius Institute is to serve as Kentucky's gateway to China in the areas of education, arts, culture and business. Maske and her small staff have been largely successful in fulfilling this mission at UK, local Kentucky schools and the community in their second year.
Since its inauguration, UKCI has positioned itself as a conduit of UK's China initiatives, and created many successful partnerships between colleges at UK and Chinese Universities.
UKCI has also played a valuable role in K-12 Chinese language and cultural education.
The presence of UKCI is ever growing, and its second year of programs and operations was marked with more achievement and success than its first year. This is evident through the Confucius Institute's headquarters, Hanban, increasing UKCI's funding by nearly 25 percent from 2011 and 63 percent from 2010. Hanban is affiliated with the Chinese Ministry of Education.
"In addition to being UK's China Center to support students and faculty, UKCI has worked closely with the Kentucky community to bring in cultural events to Lexington," Maske said. "For example, we worked with KY American Chinese Association in launching the annual Chinese New Year's celebration and the Moon festival celebration; we worked with the Headley-Whitney Museum to bring in art exhibitions and workshops; we also worked with the Lexington Arts and Sciences Center and so on."
With successful past endeavors, the future looks bright for the Confucius Institute at the University of Kentucky. Areas of focus will continue to include creating programs that facilitate the university's core missions and objectives, as well as being the leader of the teaching of Chinese language and culture throughout the Commonwealth.
"Although we are only 2 years old, we have been listed as one of the Confucius Institutes that has the most impact," Maske said. "Benchmark universities, which intend to establish their own Confucius Institutes, sought our advice and we have become a regional leader among the Confucius Institutes. As we look ahead of us, we have a lot to look forward to and much larger goals in our sights