by Keith Hautala
(Nov. 20, 2013) — Sarah Lyon, University of Kentucky associate professor of anthropology, has been selected as the editor-designate of Human Organization, the flagship journal of the Society for Applied Anthropology. Lyon was congratulated by her colleagues at a reception on Monday. 
Lyon will assume the appointment at the start of 2015 for a term of three years. Previous incumbents have included several renowned scholars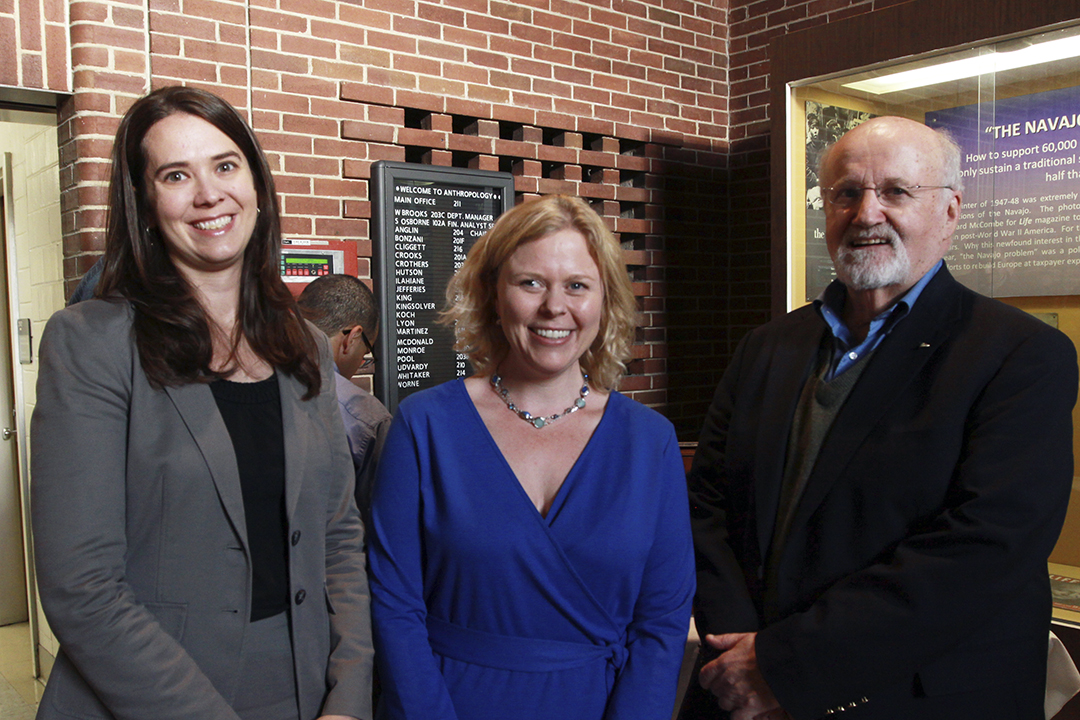 including Conrad Arensberg, Elliot D. Chapple and William Foote Whyte. Human Organization was based at UK on one previous occasion (1967-1970) when it was edited by anthropology Professor Marion Pearsall.
Lyon joined the faculty at UK in 2005, after completing her doctorate at Emory University, where her research was directed by Professor Peggy Bartlett. In her research, Lyon has focused on agricultural production within the context of globalization. In addition to her primary appointment in the Department Anthropology, Lyon also holds appointments in Gender and Women's Studies and Latin-American Studies.
Much of her work is based in Latin America, which was the setting for her prize-winning book, "Coffee and Community: Maya Farmers and Fair Trade Markets" (University of Colorado Press, 2011). Lyon is currently editor of the journal Anthropology of Work Review. She also serves on the editorial board for Human Organization.
quizupHuman Organization was started in 1941 when the society was formed. The quarterly journal is the preeminent international publication concerned with the application of the social/behavioral sciences to the definition and resolution of problems in the contemporary world.